Anita Spooner


email︎ instagram︎

I'm an independent producer, curator and editor interested in film, performance, publishing and arts writing. I direct Free Association, a platform for workshops and publishing.

My background is in moving image. In previous lives I worked as Associate Editor at Millennium Film Journal, Independent Curator at Channels Festival, directed Interval, produced videos for the likes of Le1f and Client Liaison, and cast nonactors with Flood Projects. I wrote my Masters thesis on artist Amie Siegel, the ethics of nonfiction representation and the documentary turn in contemporary art. Most recently I worked as Associate Producer Next Wave and Gallery Manager and Public Programs Coordinator at SEVENTH Gallery.

I'm back at school this year studying writing and editing. The plan is to write a book drawing on my Cuban heritage, Santería, my mother's psychic diaries, telepathy and psychoanalysis.

I'm also a sister, daughter and proud auntie to baby Oberon.

I live and work in Naarm/ Melbourne on the stolen and unceded land of the Wurundjeri people of the Kulin Nation.


Projects


Free Association is a platform for workshops and publishing through the fields of fiction, poetry, critical theory, philosophy and art criticism. Recent projects include: The Two-Headed Bird, a surrealist writing workshop with Manisha Anjali; Time, After Time, a reenactment workshop with Camila Galaz; Poetry of the Personal and Political, a First Nations writing program with Jeanine Leane; Otherwise Possibilities, a critical art writing workshop with Astrid Lorange; Making Mobiles, a gif-making poetry workshop with Lujayn Hourani; and Intrusive Thoughts, the internal monologue of a stressed singularity with Sam Lieblich. The outcomes for each workshop are published on the website.

With Next Wave I produced a series of videos for their new online platform BROADCAST. The first three videos featured artists Fayen d'Evie, Luke King and Bruno Booth. I managed a partnership with the University of Melbourne's New Student Precinct to curate and produce public art, mentorship programs and public programs. This video reflects on some of the projects I organised in 2019 with Jason Phu, Sam Wallman and The Living Pavilion.

Here are some flyers for older projects I curated and co-curated below: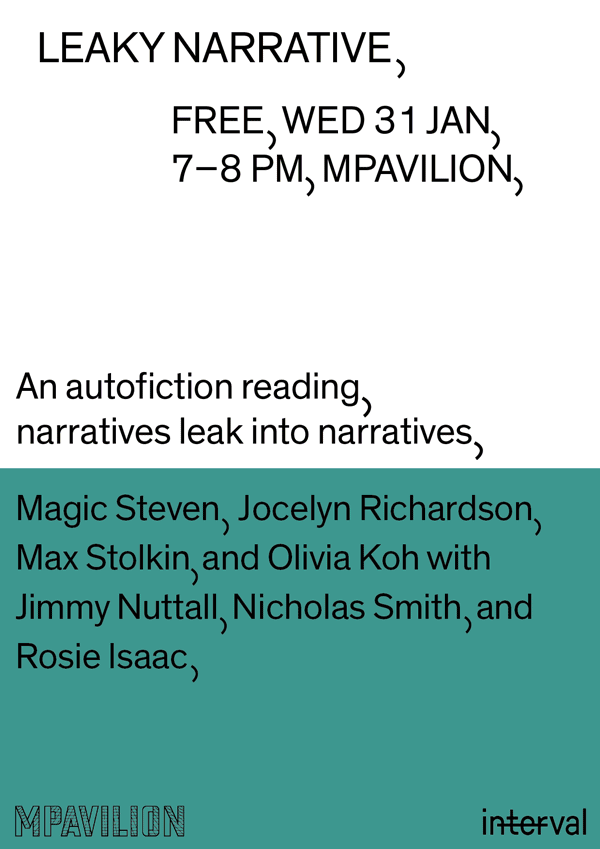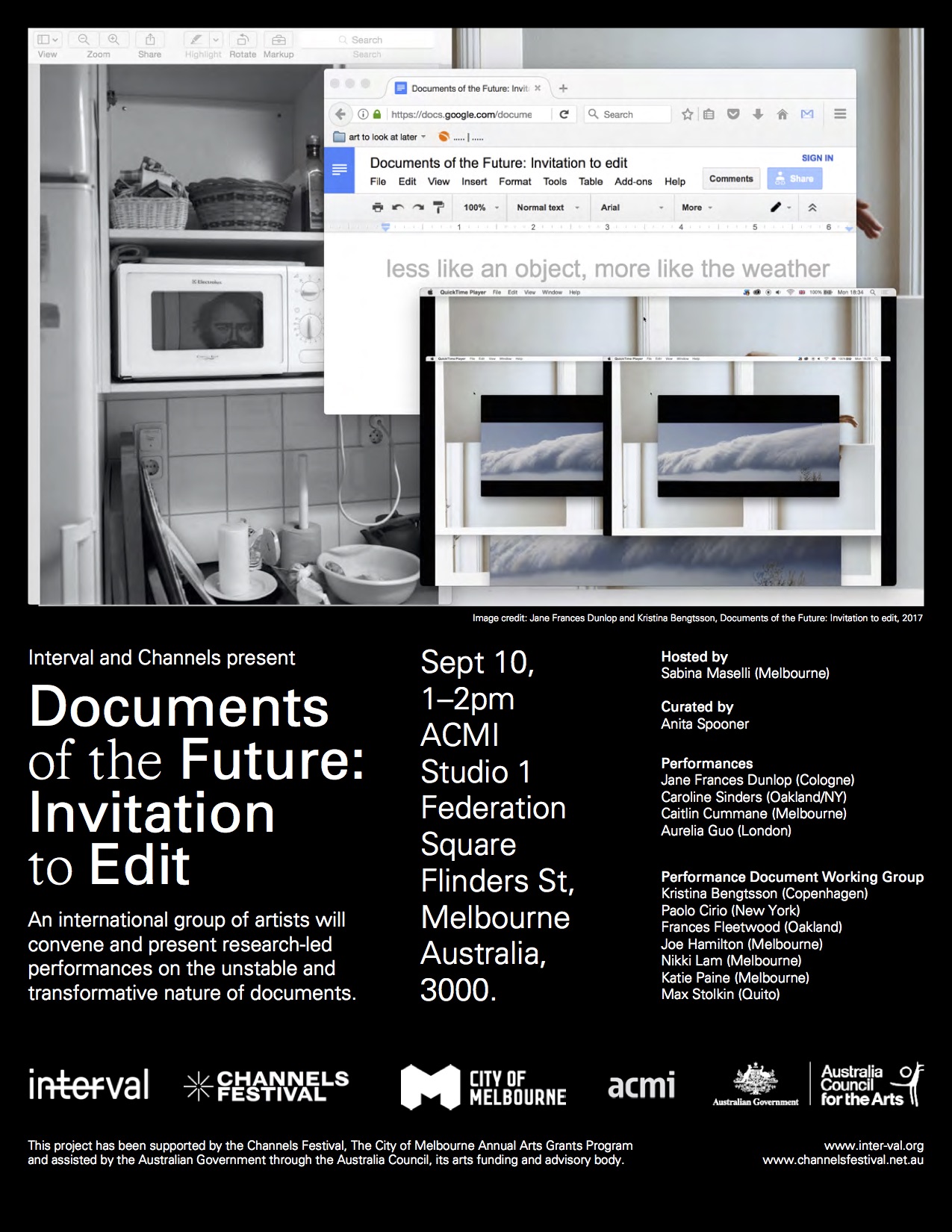 View the performance document here
View documentation of the event here



View the performance document here